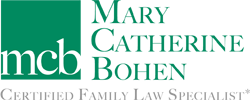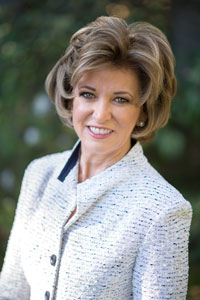 Mary Catherine Bohen
Ms. Bohen is a Family Law Specialist, certified by the State Bar of California, Board of Specialization and is a Fellow of the American Academy of Matrimonial Lawyers. Her practice focuses on representing professionals and their spouses in marital dissolution actions, where the issues include business valuation, property disputes and complex child and spousal support. She also handles high conflict custody disputes, the prosecution and defense of domestic violence claims, paternity actions and premarital agreements.
Ms. Bohen prides herself on her practical, yet sensitive and discrete, approach to handling contentious family law disputes. She firmly believes that most family law matters can and should be resolved informally -- with both parties having complete access to financial information and effective counsel. However, given the dynamics often presented in family law matters -- where issues of financial security and the best interests of children are paramount -- Ms. Bohen is willing and able to effectively and professionally represent her clients at trial and at contested hearings. Ms. Bohen gives personal attention to each of the clients she represents.